Suliman Hawamdeh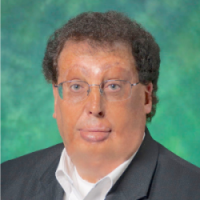 Dr. Suliman Hawamdeh is a International Conference Chair of XV ICKM and II SUCEG. He is a Professor and Program Director in the College of Information, University of North Texas. Prior to joining UNT in August 2010, he taught and coordinated the Master of Science in Knowledge Management in the School of Library and Information Studies at University of Oklahoma. He also founded and directed the first Master of Science in Knowledge Management in Asia in the College of Communication and Information at Nanyang Technological University in Singapore. Dr. Hawamdeh has extensive industrial experience, he was the Managing Director of ITC Information Technology Consultant Ltd, a company developed and marketed a line of products in imaging, document and record management, engineering drawing management, and library automation software. He worked as a consultant to several organizations. Dr. Hawamdeh also worked as a researcher and a project leader at the Institute of System Science in Singapore.
Dr. Hawamdeh has authored and edited several books on knowledge management including Information and Knowledge Society published by McGraw Hill and Knowledge Management: Cultivating the Knowledge Professionals Published by Chandos Publishing. He is the editor of a book series on Innovation and Knowledge Management published by World Scientific. He is also the founder and editor-in-chief of the Journal of Information Knowledge Management, one of the first refereed journals in knowledge management.
He is a member of the editorial board and a reviewer for several journals. He is the founding president of the Knowledge and Information Professional Association (KIPA). He was also the founding president of the Information and Knowledge Management Society from 1999-2003.
---
Alton Chua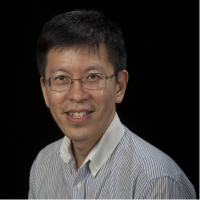 Dr. Alton Chua is Associate Professor and currently Associate Chair (Research) at the Wee Kim Wee School of Communication and Information, Nanyang Technological University. Between 2011 and 2014, he was Program Director of the Master of Science (Information Systems).
An award-winning scholar, he has published close to 200 scholarly articles in these areas. Among the several accolades he received in recent years include 2014 Outstanding Paper Award from the Journal of Knowledge Management, 2014 Highly Commended Paper Award from Online Information Review, 2015 Best Paper Award at the International Conference on Internet Computing & Web Services, and the 2017 Highly Commended Paper Award from the Journal of Intellectual Capital. He also won the 2016 Nanyang Education Award (School) from the university for his teaching excellence.
Dr Chua's research interests lie mainly in information and knowledge management, with a particular focus on user-generated content. The themes of his research include community question-answering system, online reviews and rumors in social media.
---
Kimiz Lutfiye Dalkir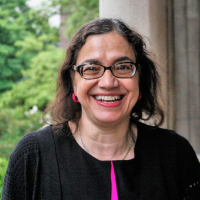 Dr. Kimiz Dalkie is Director & Associate Professor at McGill School of Information Studies. Her formation degrees are: BSc (Biology: Human Genetics Specialization), McGill University. MBA (Double Major: Management Science and Management Information Systems), McGill University. PhD (Educational Technology), Concordia University. Thesis: Improving User Modeling via the Integration of Learner Characteristics and Learner Behaviour.

Dr. Kimiz Dalkie's main research areas are:Collaboration success factors; Creativity & innovation management; Information & knowledge management; Knowledge sharing (human, social & technological enablers); Organizational learning & managing lessons learned; Preservation & transfer of expertise; Tacit knowledge management.
Her current research are "Applying knowledge management to digital heritage cultural objects" and "CSCDS (Centre for Social and Cultural Data Science. Natural Language Processing and the Production of Taxonomies for Knowledge Navigation".

---
Heloisa Belotti Bedicks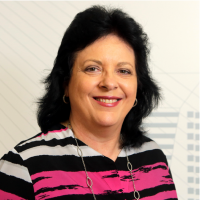 General Director of IBGC – Brazilian Institute of Corporate Governance – since 2001, member of the ACAF Supervisory Board – Acquisitions and Mergers Committee Supporters Association, Vice President of GNDI- Global Network of Directors Institute, member of the Board of Directors of Open Doors , former Independent Board Member of MAPFRE SA, and former Counselor of the International Corporate Governance Network (ICGN). Master in Financial Administration from Mackenzie, graduated in Economics from Unicamp and in Accounting from PUC Campinas. She holds a specialization in Corporate Governance from Yale University and also from the Global Corporate Governance Forum, and in Board of Directors from the University of Chicago. Author of the book Corporate Governance and Capital Dispersion – Multiple Cases in Brazil.
---
Rosina Weber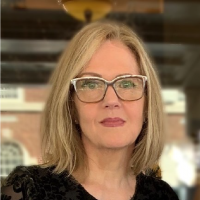 Dr. Weber's main research interests are in converting unstructured data to benefit humans through text analytics, artificial intelligence (AI), and explainable AI (XAI) (more information on her research here). She engineers knowledge from text (unstructured data), context, structured data, metadata and humans for various knowledge tasks (e.g., knowledge capture, indexing, delivery) in intelligent systems (e.g., recommenders) using intelligent methods such as case-based reasoning, neural networks, information extraction, natural language understanding, and genetic algorithms. Some of her application areas are scholarly data, computational support for literature reviews, knowledge management, lessons learned systems, scientometrics, finance, military operations, law and health sciences. Her background is in engineering and management, and her professional experience includes analysis and design of information systems and corporate finance.

With a background in economic sciences, she did a Master's degree in Operations Research at the Federal University of Santa Catarina; a PhD at the Federal University of Santa Catarina in a sandwich program with the University of South Florida; a post doc at the Navy Center for Applied Research in AI at the Naval Research Lab; and in 2001, joined Drexel University where she is an Associate Professor.
---
Patricia de Sá Freire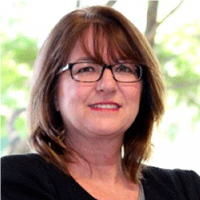 Dr. Patricia de Sá Freire graduated in Pedagogy, specializes in psychopedagogy and marketing, and master and PhD in Engineering and Knowledge Management. Dr. Freire is the vice coordinator of the Post-Graduate Program in Engineering and Knowledge Management at the Federal University of Santa Catarina.
Dr Freire is also a professor and the teaching coordinator of the Department of Knowledge Engineering and Post-Graduate Programs in Engineering and Knowledge Management (EGC).It has more than 200 scientific publications in national and international conferences, periodicals and book chapters. For two consecutive years, 2011 and 2012, was one of the five executives of excellence in knowledge management in Brazil chosen by the MAKE Award.
Dr Freire has more than 30 years of experience as an organizational restructuring consultant to diversify industrial and service companies, including technology-based organizations. She is currently the leader of the ENGIN (Engineering of Integration and Knowledge Governance) Laboratory, and member of IGTI (Laboratory of Intelligence, Management and Technology for Innovation) and KLOM (Knowledge, Learning and Organizational Memory). Dr Freire is one of the editors of the International Journal of Knowledge Engeneering Management (IJKEM). Dr Freire' research interests include Knowledge Management practices, Networked Corporate University Model and Change Management Model, which included topics such as: strategic management of people; organizational intelligence; multilevel governance; organizational knowledge and learning; open innovation; absorptive capacity; collaborative management; leadership and organizational culture; intellectual capital, relational capital and intangible assets; shared strategic planning, archives, documentation centers, and study and research centers.
---
Tereza Raquel Merlo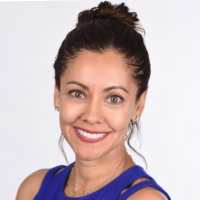 Dr. Merlo is a researcher, professor, and practitioner, currently working for the University of North Texas where she teaches courses in Knowledge Management. She is an avid investigator focused on Knowledge Management Systems and their impact on organizational operations and strategies. Her professional interests include business development and operations improvement processes, sales strategies, knowledge management, human computer interaction, marketing strategies, and leadership. In addition, she has solid background as a consultant and professional in the field of library management and has built several information units, including libraries,
She received her PhD in organizational management with minor in information technologies, and holds two Masters in information sciences from the Federal University of Bahia (UFBa) and University of North Texas. Dr Merlo has been the ecipient of multiple awards for leadership, data and records management, information literacy, diversity and inclusion, and business development. She was also the recipient of a multiple scholarships, including Coordenacão de aperfeiçoamento de Pessoal de Nível Superior (CAPES), sponsorship for the Master program, and Fundação de Amparo à pesquisa do estado da Bahia (Fapesb) for research focusing on digital repositories in a post graduate program at UNIFACS University in Salvador, Bahia, Brazil.
Dr Merlo has led several committees as chair and co-chair, including the Texas Library Association's Distance Learning and Culture and Diversity committees, and was elected the body representative during her Master program at UFBa. She is also part of the scientific committee for Knowledge and Performance Management, Knowledge-Based System, and the Journal of Information and Knowledge Management, among others. Dr Merlo serves on the international advisory board for the International Conference on Knowledge Management (ICKM) and is the current co-chair in charge of organizing the 15th annual ICKM Conference.
Dr. Merlo's research interests include Knowledge Management Systems (tools, technologies, governance, and processes), information systems, knowledge retrieval, data management, and sharing, human-computer interaction (HCI); leadership; and cloud computing.
---
Hans Michael Van Bellen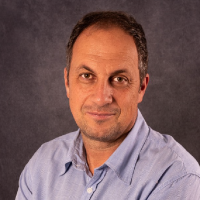 Mechanical engineer with a Master's degree in Business Administration and a PhD in Production Engineering from the Federal University of Santa Catarina. He has also attended a doctorate in the sandwich modality at the Universität Dortmund and a post-doctorate at the University of California, Berkeley. He is currently an associate professor at the Federal University of Santa Catarina, linked to the Knowledge Engineering Department at the Technological Center. He works as a lecturer and a researcher in post-graduate programs at the Federal University of Santa Catarina in Management, working mainly on the following topics: sustainability indicators, sustainable development, sustainability management, public governance and green economy. He coordinates the Governance and Sustainability Observatory at UFSC and is a member of SIADES – Environmental Information System for Sustainable Development – at USP. He is also a member of SandS – Surf and Sustainability Research Group and the Entrepreneurship and Innovation Research Group.
---
Adriana Falcão Loth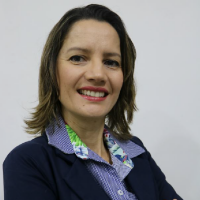 A people manager at the Waters Company in Joinville, Adriana Loth is a PhD student in Engineering and Knowledge Management at UFSC. She is also an organisational psychologist and has a Master degree in Public Policy Management and a Specialisation in Training and Development and Strategic Remuneration, among other professional experiences in the subprocesses of people management.





---
Helio Aisenberg Ferenhof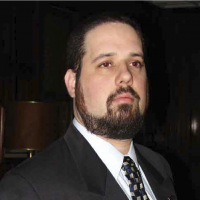 Doctor in Production Engineering from Federal University of Santa Catarina, UFSC. Has Master degree in Knowledge Management from UFSC. MBA in E-Business from FGV / RJ; Specialist in Didactics for Higher Education from SENAC/SC; Bachelor's degree in Computer Science from UNESA; Actually, he holds a Visiting Professor position at Post Graduation Program of Communication and Information Technology (PPGTIC) at the Federal University of Santa Catarina (UFSC) Campus Araranguá. Also, is an associate member of the research group Knowledge and Innovation Management (KIM) at the School of Business at University of Skövde. His research areas include knowledge management, innovation, intellectual capital, project management, service management, product development and computer science. Before joining academia, he worked as system developer, system analyst, project manager and consultant in different industries. In 2010 received a prize of innovation from Nancy-Université -INPL, "Prix d`innovation – à l'évenément international – 48H pour faire émerger des idées".
---
Talita Caetano Silva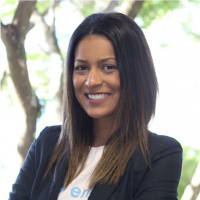 She is a psychologist, has a Master´s Degree in Organizational and Work Psychology and a Specialist Degree in Strategic People Management. Ph.D. student in the graduate program in Engineering and Knowledge Management (EGC/UFSC), Talita Silva is a Senior Researcher at the Laboratory of Integration Engineering and Knowledge Governance (ENGIN) and an executive of the training area at Softplan Planning and Systems. She is currently dedicated to the studies of the corporate education system and its interrelations with the learning curve and transfer of learning to the work practice, with the purpose of supporting the application of the Corporate University Network model (UCR).


---
André Bermudez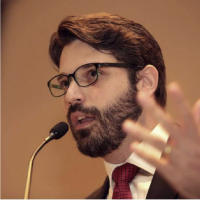 A police officer in Santa Catarina, André Bermudez works as a pedagogical coordinator of the Civil Police Academy and a coordinator of the Postgraduate Course in Public Safety Management and Applied Criminal Investigation. He has a Master degree in Legal Sciences from UNIVALI and a Bachelor of Law degree from UFPEL with a Specialisation in Criminal Sciences. He is also currently a professor at the Santa Catarina South University.
---
Raquel Hein Sievert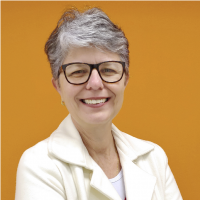 Coordinator of the Senior Corporate University since January/2013 with a history built in several business areas such as Business Administration, Sales Channel Management, Supplies and Demand. She has a Bachelor's Degree in Literature from FURB, and Specialisation Degrees in Organization, Systems and Methods and in English, both from FURB, in Strategic Sales Management from Fundação Getúlio Vargas and in Corporate Education from Sustentare Business School. She is currently a student in the Networked Corporate University course promoted by UFSC.



---
Alexandre Augusto Biz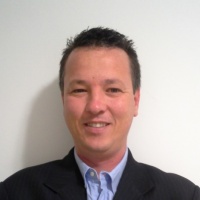 Professor of the Department of Knowledge Engineering – UFSC. Collaborating Professor of the Post-Graduate Program in Engineering and Knowledge Management – UFSC. Post-Doctorate Business CNPq held at the Stela Institute (2012). Doctor in Engineering and Knowledge Management (UFSC, 2009). Master in Tourism and Hospitality (UNIVALI, 2003) Graduated in Tourism and Hospitality (UNIVALI, 1996). He is the leader of the Research Group – TURITEC. Coordinator of the Laboratory of Intelligent Tourist Destinations – LabDTI. Develops research on Intelligent Tourist Destinations, Engineering Applications and Knowledge Management for Tourism.


---
Marta Neves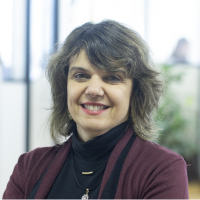 Pedagogue (FACED/UFRGS). Master's Degree in Health Teaching (PPGENSAU/ UFCSPA). Training in Group Dynamics (SBDG), Social Management (EA/UFRGS) and Environmental Planning (FATEC/SENAI). She works at Banrisul Corporate University. She also collaborates in the coordination of the Fergs Environmental Awareness Program and in the Sepé Tiaraju Peace Education Movement, articulated by the Public Ministry of RS.




---
Wagner T. Cassimiro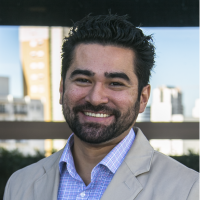 He has been teaching disciplines regarding corporate learning in programmes at recognised Brazilian institutions and has been a speaker in many events and conferences. He was the creator of the Espresso3.com.br channel. He posts weekly videos discussing L&D trends, practices, and concepts, using microlearning methods and interviews with corporate managers and experts. Espresso3 channel has more than 20,000 followers across all social media platforms and is one of the primary Brazilian media channels in the sector. In his academic background, he worked as a researcher and Vice-Coordinator of several university courses. He has published papers on books, academic journals, magazines and in national and international conferences. He has a degree and a Masters in Business at the University of São Paulo (USP).
---
Camila Pires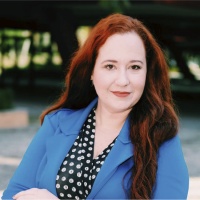 The Indigo Network was founded by Camila Pires in 2012 to help people feel fuller and happier and organizations to be more collaborative, aware and humane. Camila has studied and worked with communication, knowledge management, business management, innovation, coaching and pedagogical neurosciences. She has over ten years of experience in knowledge management and corporate education projects in large companies.



---
Andrea Steil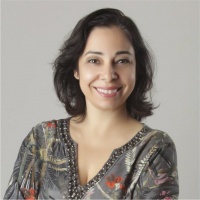 Dr Andrea Valéria Steil is a Lecturer in the Graduate Program in Engineering and Knowledge Management and the Graduate Program in Psychology at UFSC. Before joining academia, she spent ten years working in the profit and not for profit organizations in HRM and executive roles. Dr Steil is an active researcher in organizational learning, organizational knowledge and memory, human resource management, work and organizational psychology, organizational rewards, retention and interdisciplinarity.