The 15th ICKM and the 2nd SUCEG venture to provide worldwide discussions on the most contemporary models of governance, knowledge management and organizational learning, by addressing master topics such as: Knowledge Governance; Learning Governance and Governance of Innovation.
SAVE THE DATE: 04th, 05th & 06th December, 2019
DOWNLOAD NOW THE FINAL EVENT PROGRAMME: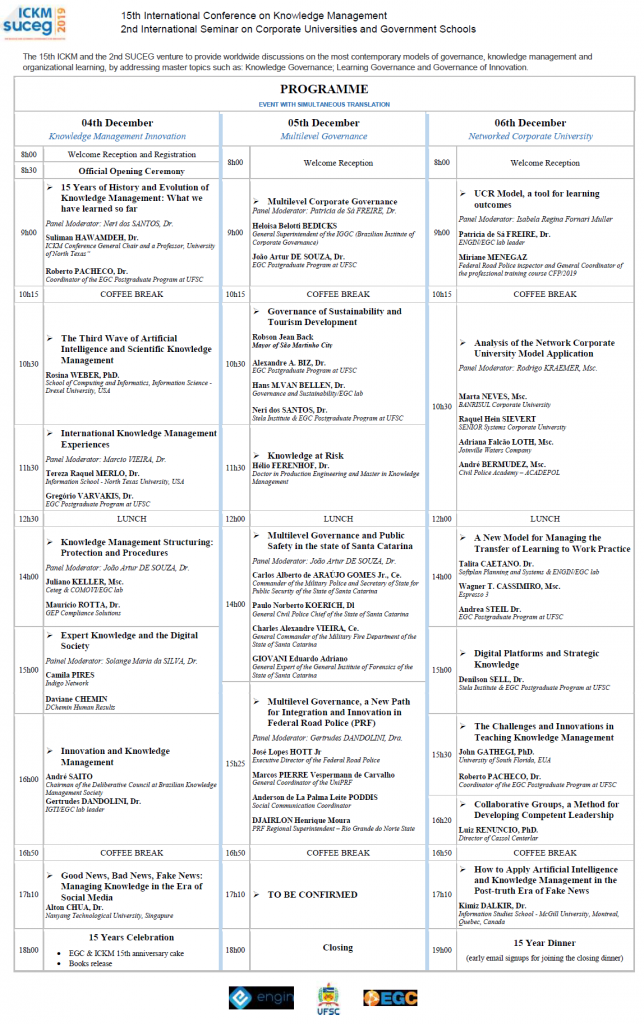 Follow us in social media to keep up to date about everything new.
More information about new keynote speakers, workshops, technical visits and more coming soon.
You can also download our program, so you can save it with you: